PLUMBERS BUILDERS CONTRACTORS ARCHITECTS
Builders, Architects and Plumbers … you are in the right place.
Water quality is becoming a high priority for the modern home. Most people assume their water is safe. However, in 97% of the USA, invisible toxins are present in your water. These toxins accumulate in your body over time affecting your family's health. We have a simple, effective and inexpensive solution called the MR5 Whole House Water Filter.
We want you to place our MR5 Whole House Water Filters (or other commercial water filtration products) with all of your customers. It is easy to set up a dealership with one of our programs. We can ship directly to your customer OR to your location. Become an affiliate (we warehouse and ship product) or a stocking dealer so you have all products and replacement parts on hand.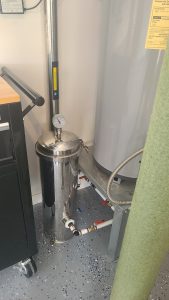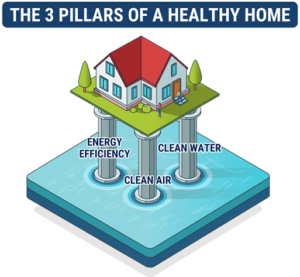 The three pillars of a modern home or building are 1) Energy Efficiency 2) Clean Air and 3) Clean Water. The building industry has ignored the biggest issue which is CLEAN WATER.
Municipal water suppliers will tell you their water "meets Federal Standards". EPA standards are decades old and ignore the thousands of pollutants in today's water supplies for both city and rural locations. Our MR5 and other products remove toxins to safe levels. Our filters are not a water softener, but are broad spectrum water filters which are easy to install and maintain – with all stainless steel construction. There are no other products on the market that can compete. We have a large manufacturing and warehousing base so you will always have product on hand.
Join the growing list of professional Plumbers, Contractors and Architects who include the MR5 Whole House Water Filter and related commercial products in all of their projects.
Contact us using the Contact button at the top of this page OR email us at info@jmccwaterfilters.com OR call 612-232-6651.