about
Who we are
We are the Best-In-Class Products & Solutions
Pay with Credit/Debit Card or Paypal or CrypoCurrency
We have offered superior filtration solutions for over 2 decades for kitchen, whole house as well as larger commercial filtration systems.  Our primary focus today is curing the devastating pollution of wide spread PFAS "Forever Chemicals" in all USA water supplies.  Our MR5 Whole House water filter with "targeted filtration" is the solution. Easy installation so all water in your house is free of all pollutants (NOTE: this is not a water softener, but a full spectrum water filter removing all harmful pollutants for kitchen, bath, shower, laundry, hot and cold for in the house as well as outside water).  Our other solutions include replacement filter elements for all makes and models of gravity filters, filter element and spigot kits to make your own economical water filter, above sink stainless steel water filters and commercial grade water filter solutions.  For our extensive Commercial/Industrial product line click on the SHOP PRODUCTS button above and select COMMERCIAL/INDUSTRIAL. NSF/ANSI 61 Certified Compliant
why us
Who we are
We are Building a Sustainable Future
Ask yourself…are you water independent???
are you still using raw tap water or an outdated filter
which does not meet today's standards???
Why do some water filter brands not sell in – lowa –
California – Massachusetts – and other states
Because they have made false claims without required
testing and these states have banned their products
from sale in those states.
Most US Water supplies have PFAS "Forever" chemicals at toxic levels
Our MR5 and other filters remove PFAS chemicals to safe levels.   Most other filters use a charcoal based material that only removes chlorine (they require expensive add on filters just to remove arsenic).   Our "All in One" filters remove thousands of chemicals including fluoride and arsenic, heavy metals and even odor gasses.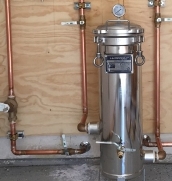 established

projects

experience
customers
products
Search for the water filter product that will remove pollutants and bad taste. Once you experience true filtered water you will realize how important water is to your families' health.
view all products
Products
MR5 Whole House Water Filter
VIEW MORE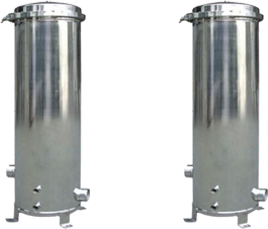 What Clients Say
We live in a remote area of Idaho and never imagined our water had poisons such as arsenic. Your "all in one" MR5 filters remove this and the sulfur smell. Now we have truly good mountain spring water.
We live on a farm with well water and never imagined there were harmful chemicals like Glyphosates in our well water. The MR5 Whole House Filter product will remove these. Thank you.
Thank you for the free pamphlet "What's in Your Water". We need your MR5 Whole House filter to remove chemicals so we are not showering in these chemicals and breathing in the vapor.
Really appreciate the fast shipping.
Thank you for educating us on the perils of PFAS "forever chemicals" in our water, and thank for your MR5 product that removes these for the entire house.

include your email address for a free copy of "What's in Your Water?" with emphasis on PFAS forever chemicals